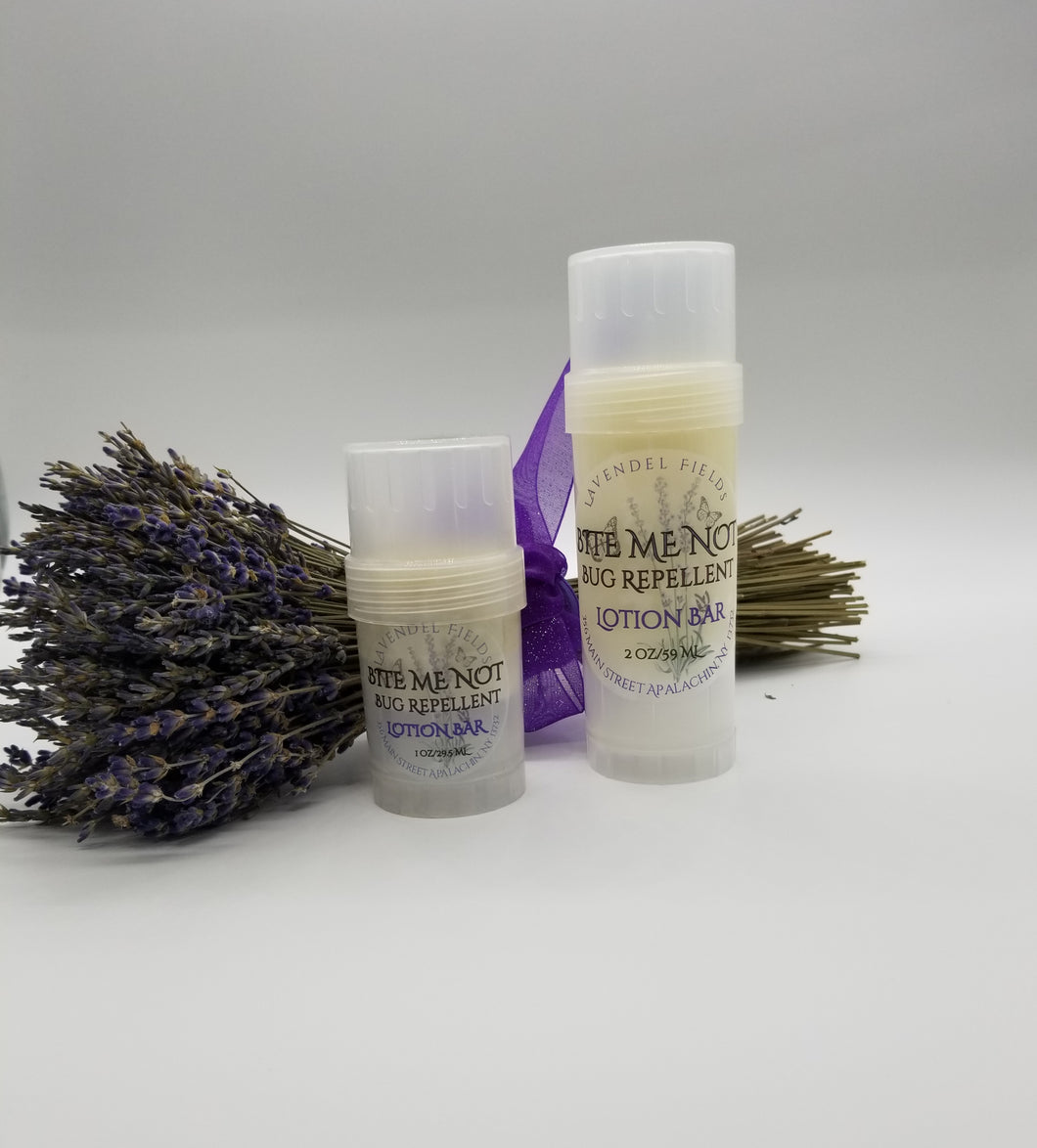 Bite Me Not Solid Lotion Bar
All Natural Bug Repellent Lotion Bar in a twist up tube. Works great for gnats and mosquitoes. Can be applied to the hair or skin.

Ingredients: Shea Butter, Yellow Beeswax, Sweet Almond Oil, Jojoba Oil and Essential oil Blend including cedar, black pepper, lavender, rosemary, white thyme, clove and cinnamon. OTHER TYPE HAS EUCALYPTUS ADDED FOR ADDITIONAL MOSQUITO REPELLANT.

If you have a nut allergy and need a tube made without sweet almond oil, please contact us. We can replace the sweet almond with avocado oil.
Comes in two sizes 1 oz tube and 2 oz tube
All weights listed are not shipment weight