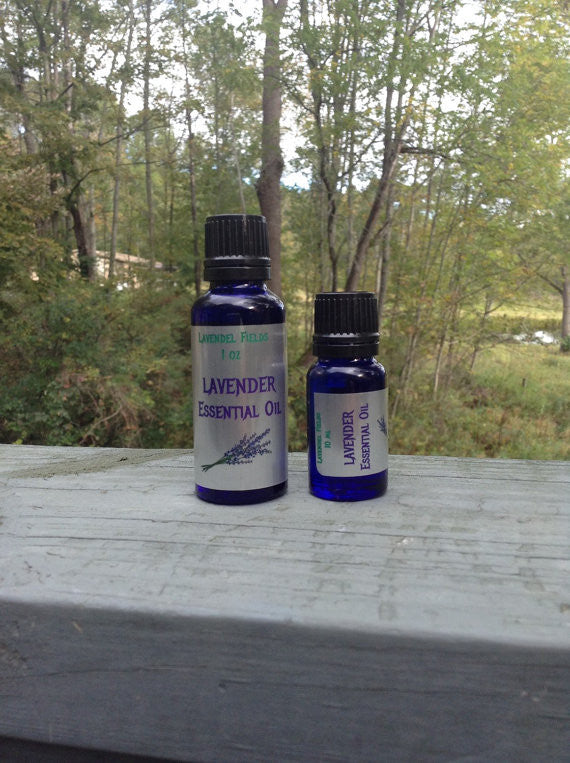 Essential Oil 10 ml
10 ml IN STOCK or 30 ml (1oz) bottles of Essential Oil CUSTOM ORDER PLEASE EMAIL OR CALL FOR PRICE.
Steam distilled

Comes in a cobalt blue bottle with a dropper for ease of application.
All weights listed are not shipment weight
Our custom blends are Calm Seas and Four Thieves.
All of our essential oils are sourced reliably and have been thoroughly tested by us in use of our products. The blends that we sell are custom blended by Lavendel Fields. If an Oil listed is a fragrance oil, it will be indicated in the title.