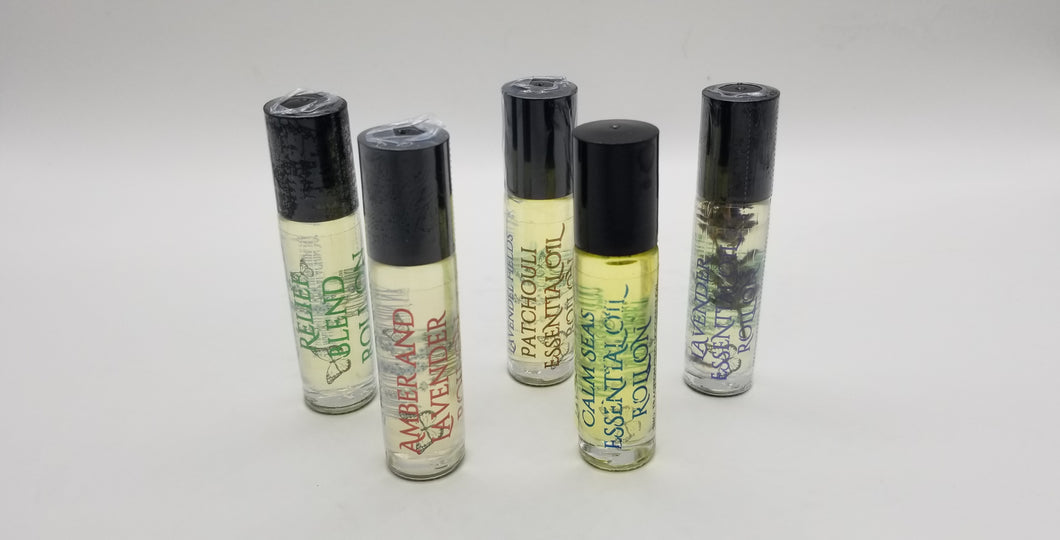 Roll On Oil
Pure Essential oils (except dragonsblood which is a blend) infused in our own blend of carrier oils. 

Carrier oil blend includes fractionated coconut oil, sweet almond oil, jojoba oil and castor oil.
7.5 ml or roughly a 1/3 oz 
Roll on bottle lids are black
Multiple scents available.
Relief- blend of eucalyptus, peppermint and Lavender, perfect for clearing sinuses.  
Calm Seas- blend of lavender, ylang-ylang, bergamot, sweet orange and Clary sage.  These oils are all known for their ability to soothe, relieve anxiety and calm.
Four thieves - blend of clove, lemon, cinnamon, eucalyptus and rosemary.
All weights listed  are not shipment weight