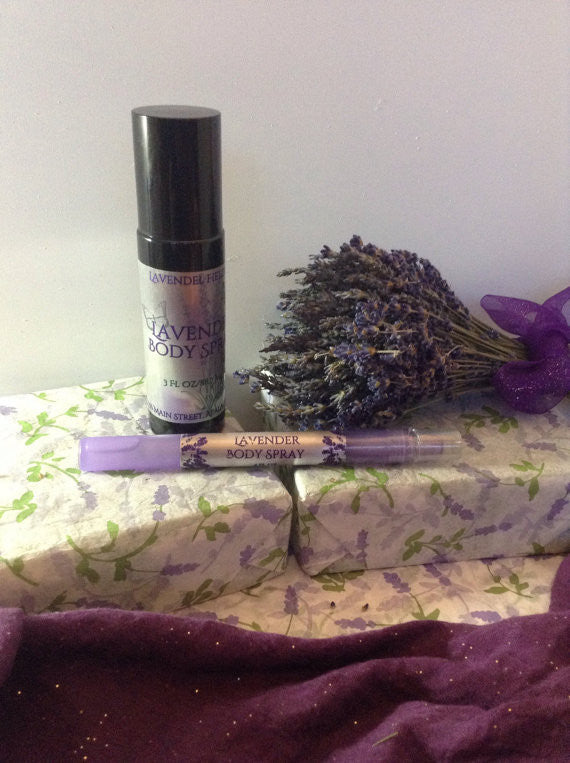 Body Sprays
Our body sprays come in a variety of scents and we try to keep everything as natural as possible.  They do not leave a tacky feeling on the skin and we ensure a decent fragrance without making them overpowering.
 Scents available:
Amber Lavender
All fragrances ar phalate free.
4 oz opaque bottle with sprayer.