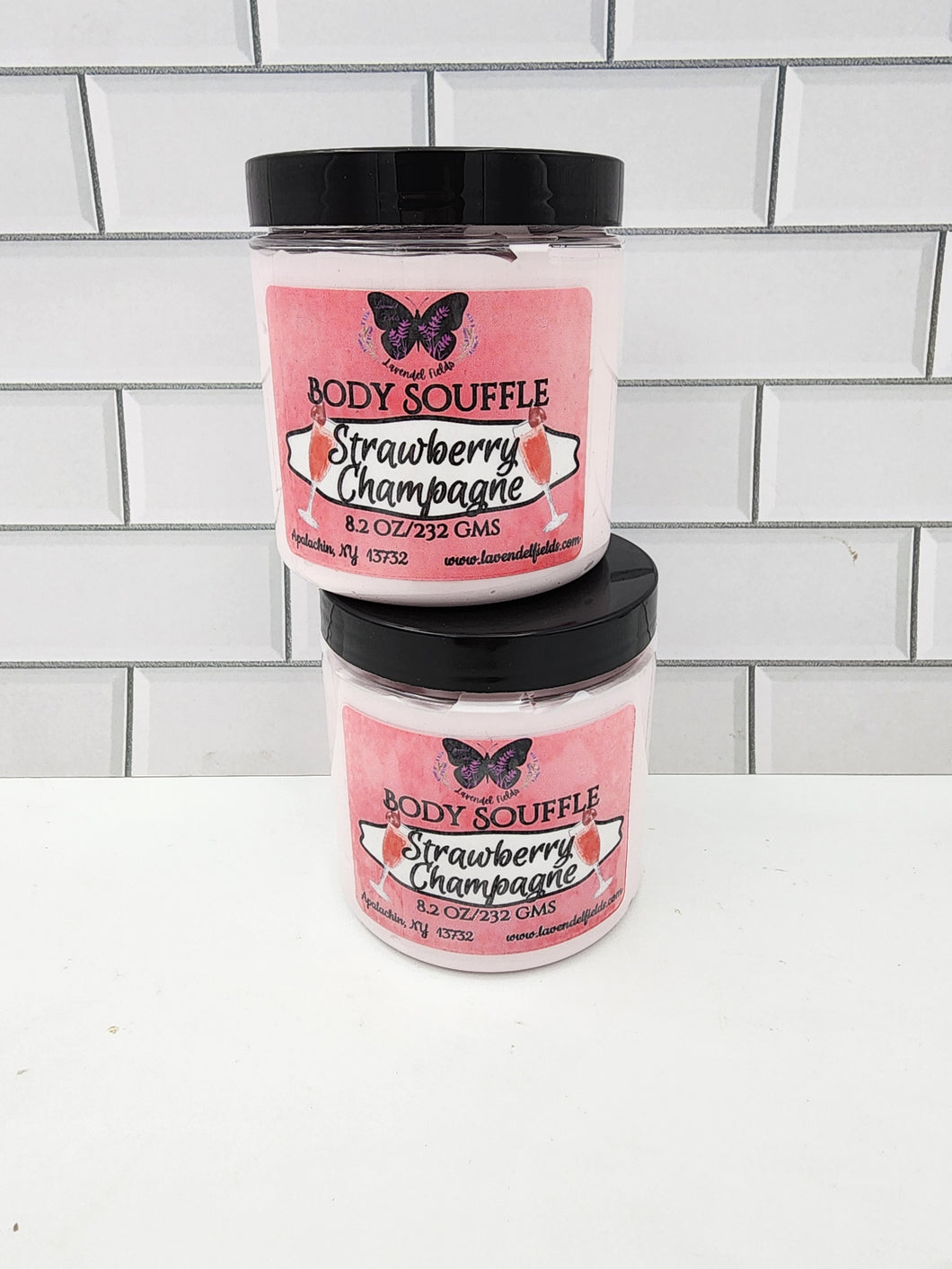 Strawberry Champagne Body Souffle
Regular price $13.00 Sale
This handmade cream is velvety soft and is actually infused with Champagne.  The scent is a Victoria's Secret type scent. 
Our ingredients include water, champagne, sweet almond oil, grapeseed oil, emulsifying wax, macadamia nut butter, stearic acid, isopropyl myristate, dimethicone, fragrance oil and preservative.
We are trying to simplify the ingredients to provide a moisurizing product without as many additives.  
Isopropyl myristate is an emollient and helps keep moisture in, which softens and smooths the skin.
Dimethicone is a silicone based polymer that helps prevent moisture loss from the skin and gives that nice smooth velvety feel to the lotion.  We use a small percentage but a little goes a long way.
All of our fragrances are phalate free.
8 oz jar